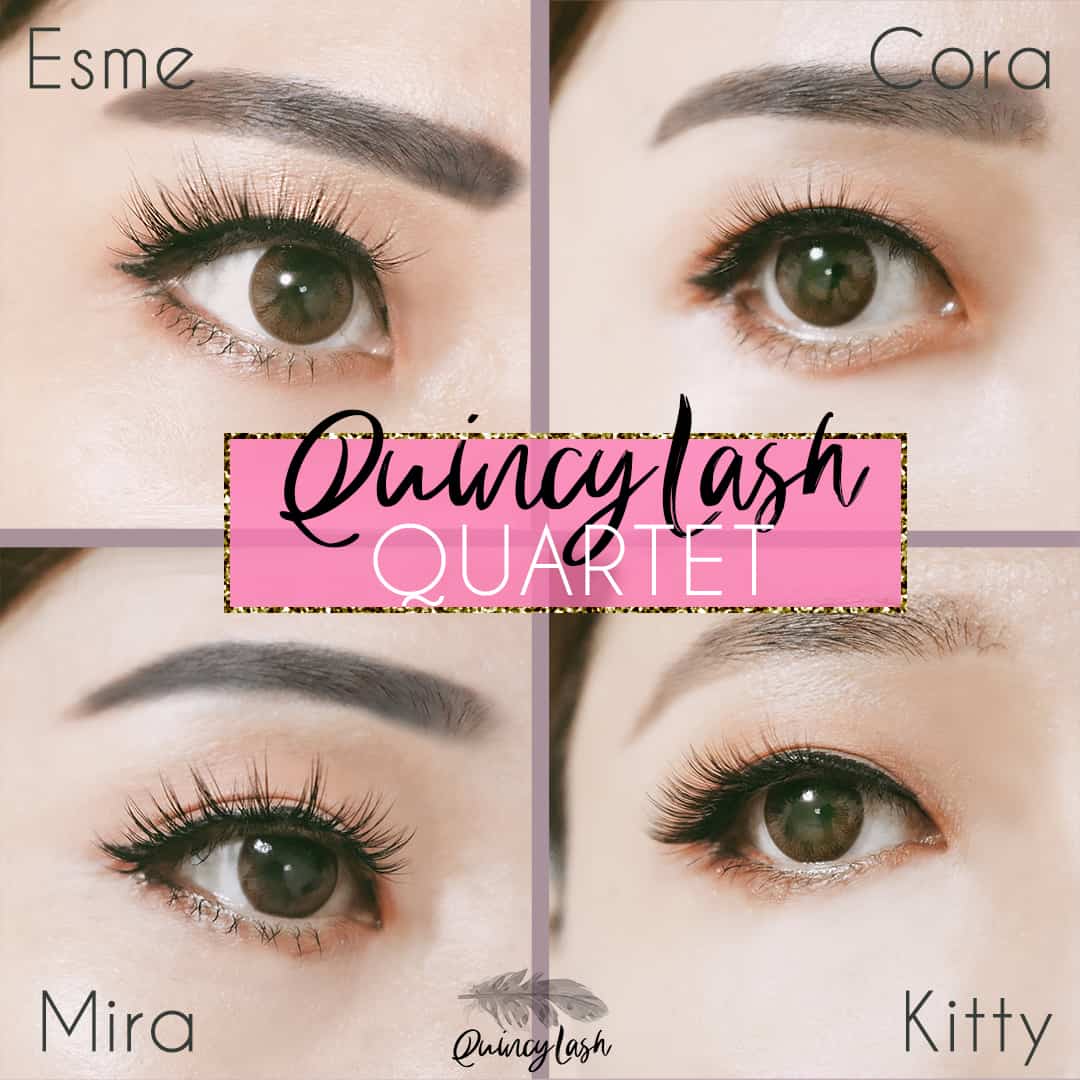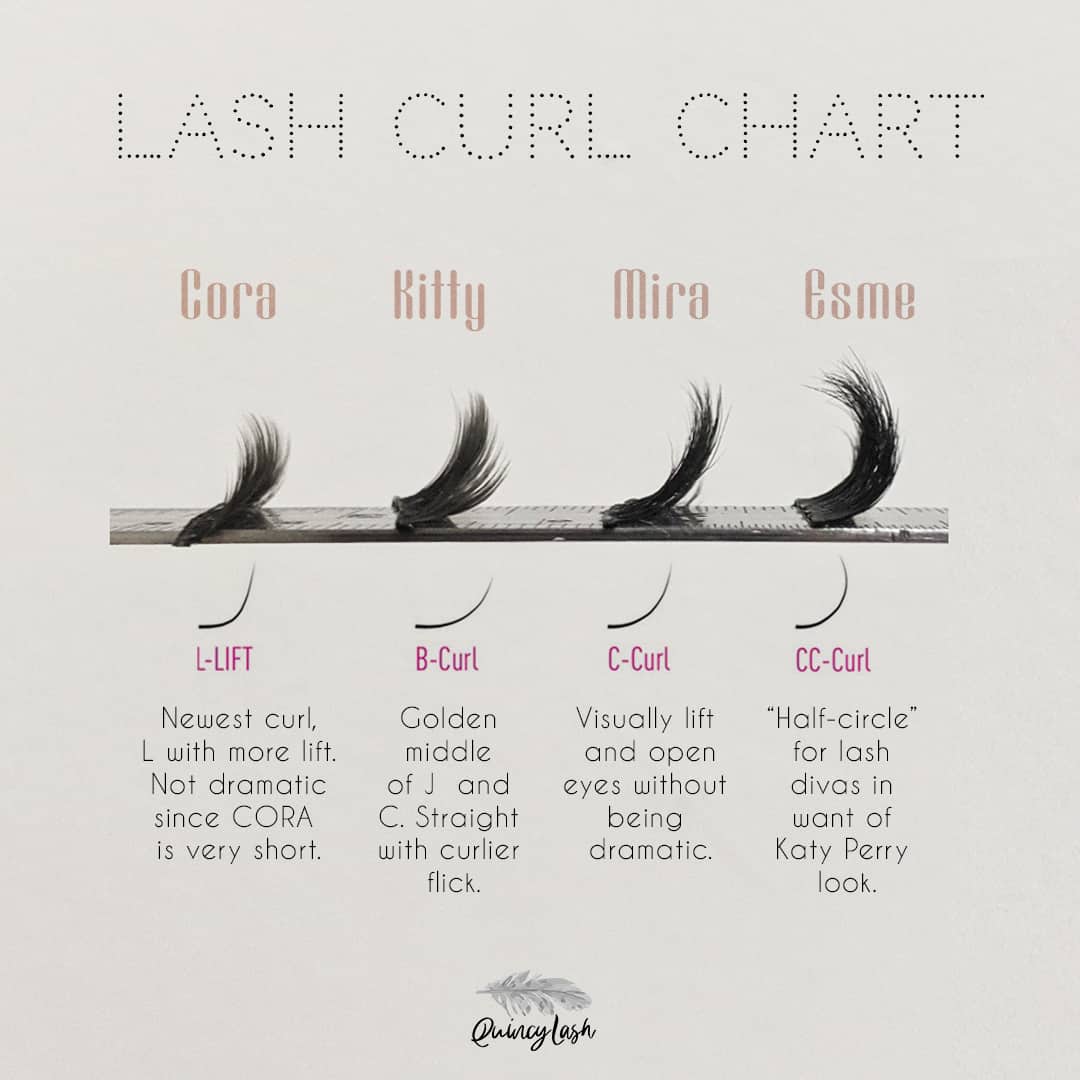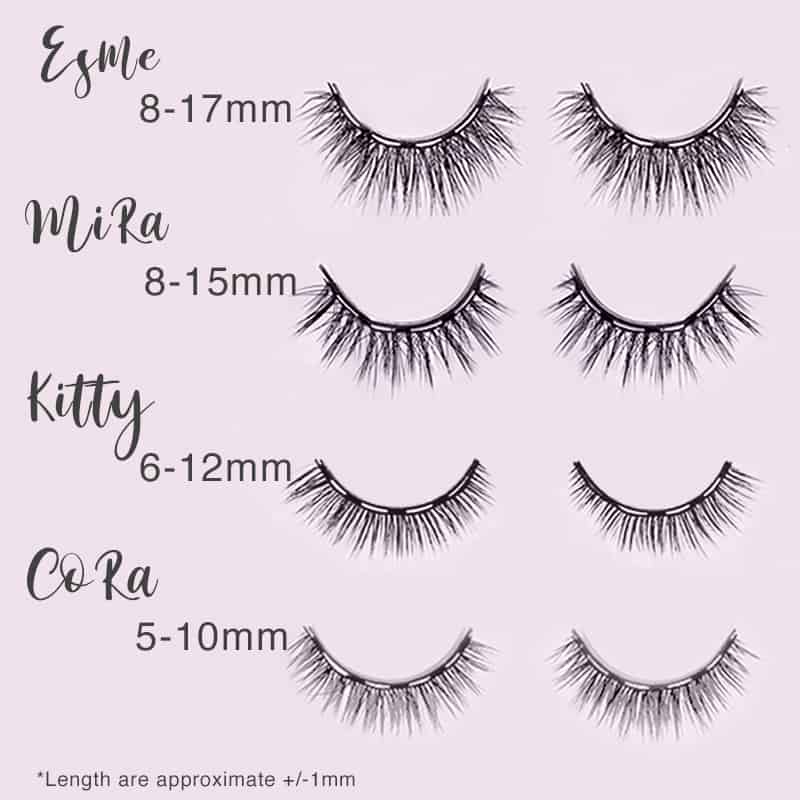 The QuincyLash Quartet Pack
Extra Lash Kit Pack Savings
Pre-curated bestselling items. Get massive savings with this pack!
14-Day Faulty Lash Cover
Shop with confidence. Got a damaged lash? Reach out to us!
---
Description:
Can't decide on which lash kits to get?

We know how that feels! So why not get our QuincyLash Quartet bundle pack.

Each pack contains 4 magnetic lash kits.

Esme gives you the dramatic look.

Mira gives you the dolly, ultra-feminine look.

Cora gives you something more subtle for everyday wear.

Kitty makes you look cute.

Mix them up. Match them to different styles. Or your mood...imagine the possibilities. Get it at a great price too!

Each QuincyLash Quartet Pack Includes:
1 pair of Esme Magnetic lash (U.P S$17.00)
1 pair of Mira Magnetic lash (U.P S$17.00)
1 pair of Cora Magnetic lash (U.P S$17.00)
1 pair of Kitty Magnetic lash (U.P S$17.00)
4 bottles of Magic Magnetic Eyeliner (U.P S$116.00)
Shake magnetic eyeliner.

Apply eyeliner to lash line.

Wait 60 seconds to dry.

Snap magnetic eyelash to your eyes.
About QuincyLash Magnetic Lash

Our magnetic lashes are custom cut to fit most Asian eyes. They snap-on instead of stick, so they put on easy and quick. For first-time use, put them on in only 2 minutes or less. Subsequent use, much quicker!

Powered by 10 micro magnets, our lashes hold strong all day. They are wind, water and smudge proof. No more icky glue to deal with, no more struggle, no more mess.

They are kinder to your eyes and highly reusable too. Depending on your care, for up to x30 use. Now, beautiful false lashes are so easy and quick!
This product is rated 4.8 of 5.0 stars.
It has received 8 reviews.
So good
Using these as an in-between solution for lash extensions. So good and easy to use! Glad I got this pack because I almost got Esme and turns out it's wayyy too long for me
Hello Davine Phua, thank you for the review! Glad that you love the lashes! And yupe, Esme is our longest glam lash, length 8-17mm. If you want something shorter and more natural, you could also check out our natural lash collection too. Thank you again for loving our lashes! ❤️
The QuincyLash Quartet Pack
Hello Mabel Kwan, thank you for the rating! We are glad that you love it!❤️
Great buy and love my new look 😍
I've never tried magnetic eyelashes before, these are amazing I loved them so much I was telling everyone about them. They look beautiful and so natural. So easy to put on and lasted all day. Removing them was easy as well. Will suggest to draw two coats of liner for greater strength.
2nd purchase 😍
So I've used serums, false lashes that require glue, and even did the expensive lashes that require a salon visit! I was sceptical about another "lash miracle"

I tried these, and had them on in less than 5 minutes, and it only took that long because you have to wait for the liner to dry 2 minutes before applying lashes.

I wore them for 10 hours and had no issues, the liner didn't smudge! Love them! This is my 2nd purchase of it!
Comfortable and does not irritate eyes
What a wonderful product! 👍👍👍 These are quick and easy to apply. I love the different designs provided and most importantly that my eyes don't get irritated. Taking off the liner is easier than lash glue and without the worry of plucking my natural lashes. These are lovely!