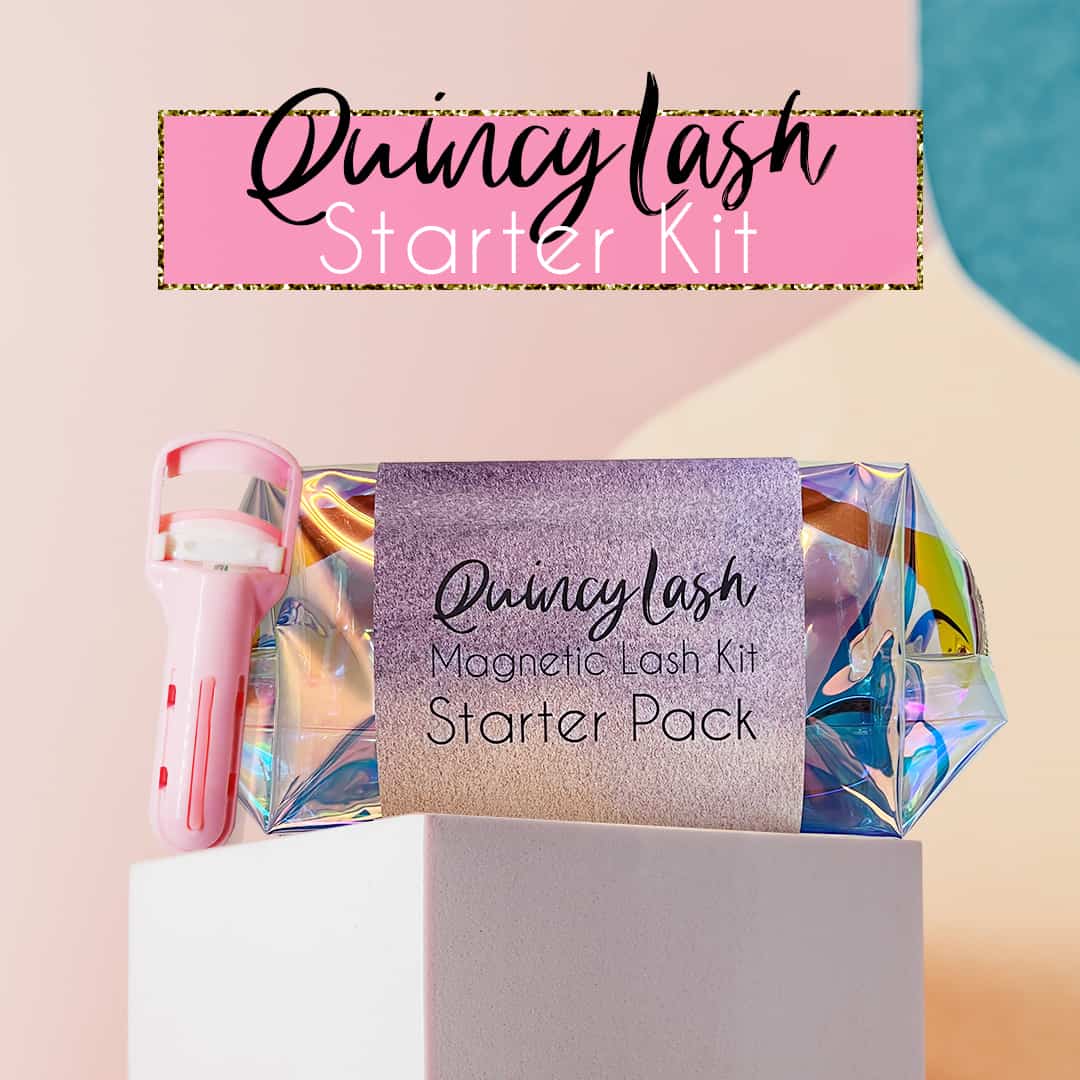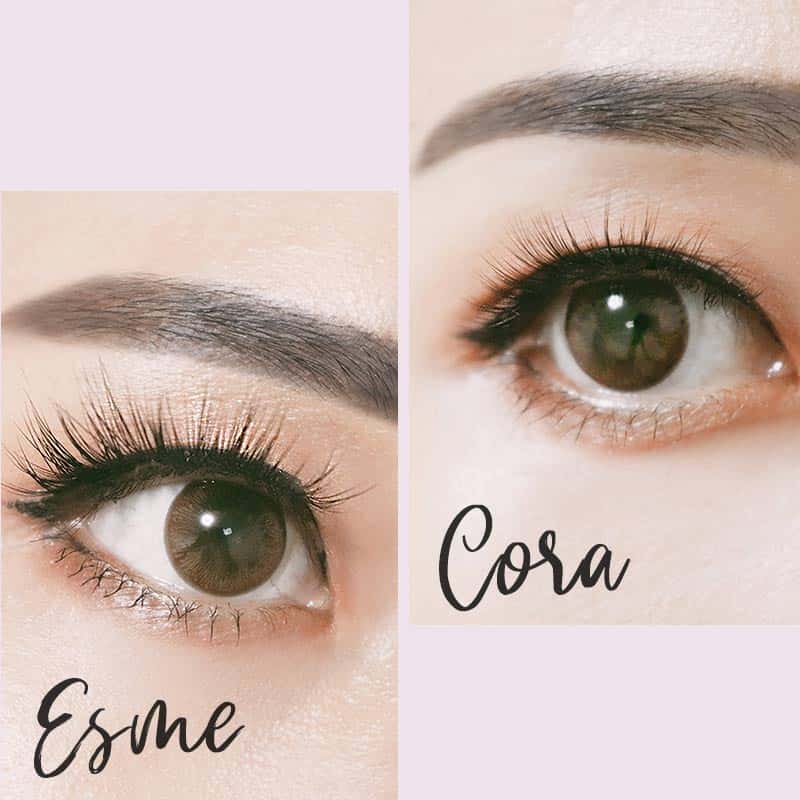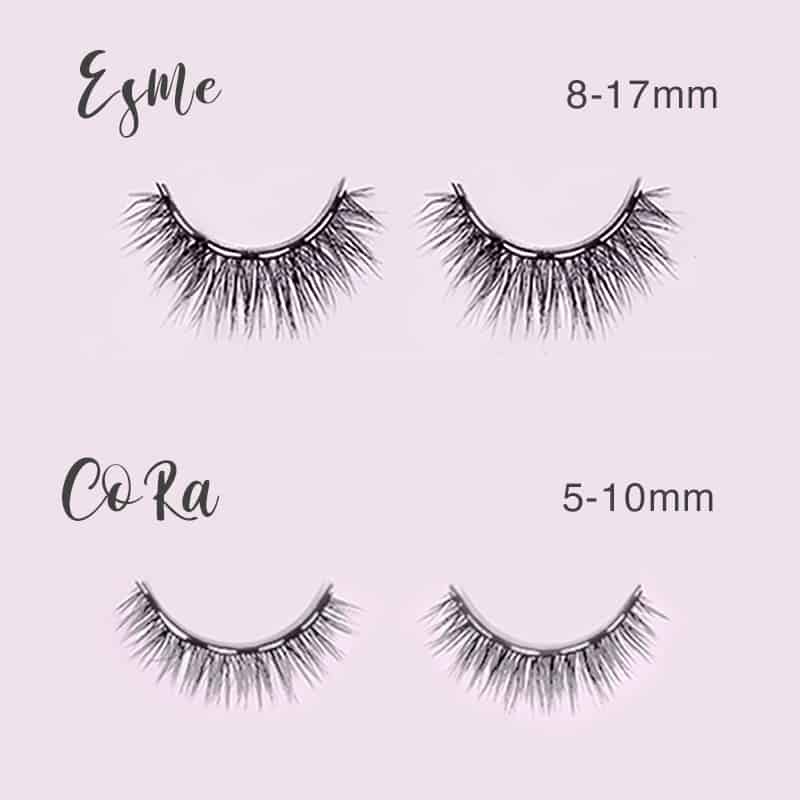 Magnetic Lash Kit Starter Pack
Extra Lash Kit Pack Savings
Pre-curated bestselling items. Get massive savings with this pack!
14-Day Faulty Lash Cover
Shop with confidence. Got a damaged lash? Reach out to us!
---
Description:
Want to get a head start with magnetic lash?

Now you can with our Magnetic Lash Kit Starter Pack. Get our two most popular magnetic lash kit (Esme and Cora) for a special price in this bundle pack.

Like two close sisters, Esme and Cora work well together.

Esme is our dramatic magnetic lash. Good for those special occasions where you need to look extra gorgeous.

Cora is our subtle magnetic lash. Good for everyday wear, it enhances your real lash to make you look extra pretty during the day.

Together they are perfect. They got you covered for all your eyelash makeup needs. Never worry about your eyelash makeup again.

Plus this starter pack also includes our signature Pretty Pink Lash Curler. This lash curler is designed with an arch that's higher than usual, giving you more intense curl with your lash every time.

And all these are neatly packed in our Pretty Holographic Makeup Bag. Gorgeous and perfectly sized to hold all your everyday beauty tools.

Each Lash Kit Starter Pack Includes:
1 pair of Esme Magnetic lash (U.P S$17.00)
1 pair of Cora Magnetic lash (U.P S$17.00)
2 bottle of Magic Magnetic Eyeliner (U.P S$58.00)
1 Pretty Pink Lash Curler (U.P S$17.00)
1 Pretty Holographic Makeup Bag (U.P S$22.00)
Shake magnetic eyeliner.

Apply eyeliner to lash line.

Wait 60 seconds to dry.

Snap magnetic eyelash to your eyes.
About QuincyLash Magnetic Lash

Our magnetic lashes are custom cut to fit most Asian eyes. They snap-on instead of stick, so they put on easy and quick. For first-time use, put them on in only 2 minutes or less. Subsequent use, much quicker!

Powered by 10 micro magnets, our lashes hold strong all day. They are wind, water and smudge proof. No more icky glue to deal with, no more struggle, no more mess.

They are kinder to your eyes and highly reusable too. Depending on your care, for up to x30 use. Now, beautiful false lashes are so easy and quick!
This product is rated 4.7 of 5.0 stars.
It has received 36 reviews.
Repeat order
Very happy with my Quincy lash.
Very easy to apply and stays on the entire day.
Hello Christine Thank you so much for giving us a feedback! We are so glad that you're happy with our product. We really appreciate it.
My eyes are outstandingly gorgeous
I am above 50yo & hardly with make-up on. I always envious to see women of any age have their make-up on especially with beautiful eye make-up and lashes. So, I brave myself to buy Quincy Lash for myself just to give a little booster to my confidence. I do not do/know-how full make-up on my face and like to go natural but having these lashes makes lots of difference. I looked plain-Jane but with outstandingly gorgeous eyes. I must say it looks so natural but fuller and I have received many compliments. Improving my line drawing on my eye lids with stable hand day-to-day and the best part is how easy the lash snapped and stay on the whole day. It was a great purchase and there are no regrets at all. My confidence is high rocketing. Thank you, Quincy Lash! :)
Thank you so much Aishah for this review! We appreciate you for taking the time to write us a very positive feedback. We are so glad that you loved our lashes! ❤️
Not quite suitable
I am a beginner in eyelash application. I find the starter pack too harsh for me. You should have a starter kit with more subtle lashes.
Thank you Christina for taking the time to give us a review. We understand that everyone's preferences are different and we strive to offer a range of options to cater to our customer's needs. We appreciate your suggestion and will use your feedback to further improve.
We offer a range of options, our starter pack included our most popular lashes. In the meantime, we would like to suggest some of our other natural lash styles that you may be interested in checking out, such as Hana, Tori, Demi, or Isla. These styles are shorter and more natural-looking and may be more suitable for your needs.
It's easy to apply but I feel the magnetic strips is too dark n make the daily wear more noticeable n not that natural compared to lashes extension
Hello Callie, thank you so much for your review! ❤️ Yupe the strip will match the dark magnetic eyeliner, so it is practically invisible unless someone looked at it super close.
Impressed!
Impressed! though I'm not skilful enough as a first timer. but its so easy to had the lashes on!
Hello DorishAron, thank you for the review! Glad that you love the lashes!❤️❤️❤️