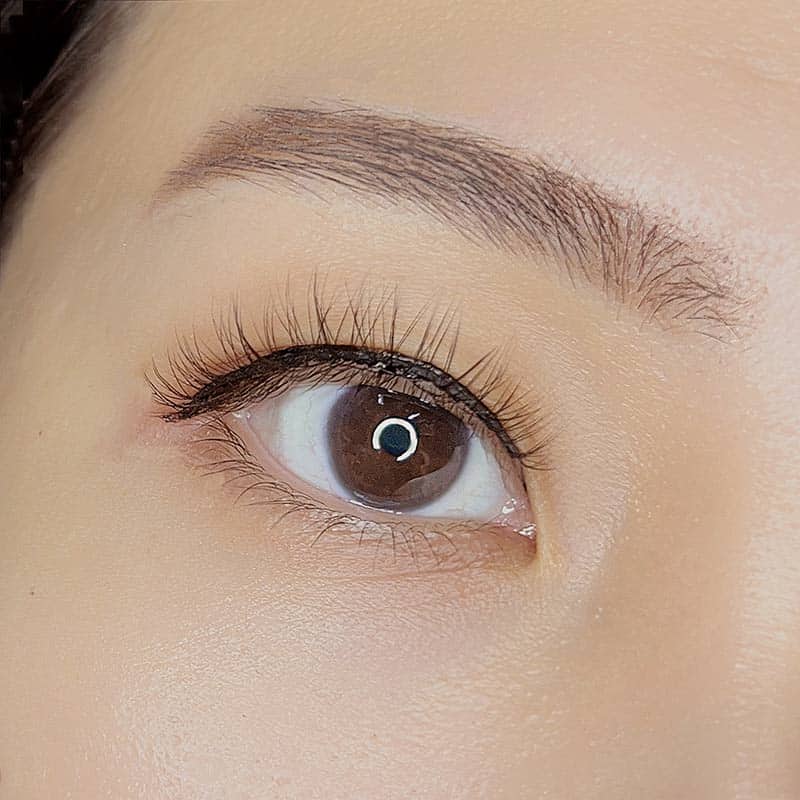 Lyra Magnetic Lash
Extra Volume Rewards
More lashes, more rewards. Unlock extra discounts and exclusive gifts!
14-Day Faulty Lash Cover
Shop with confidence. Got a damaged lash? Reach out to us!
---
Description:
For women seeking beauty in subtlety, Lyra Magnetic Lash is for you.

Featuring a fan-shaped, criss-cross style, Lyra subtly complements your real lashes, adding a touch of understated charm. Its gentle CC-Curls work harmoniously to accentuate your eyes, crafting a captivating look that is both natural and alluring.

Lyra isn't about overpowering your natural lashes. Instead, it's about celebrating the beauty of simplicity.

For those casual, dress-down days where less is more, let the mellow allure of Lyra effortlessly help you with that.


Good For:
Women seeking beauty in subtlety.
Casual, dress-down days where less is more.

Details:
Length
7 - 10 mm
Curl

"Half circle" open-eye effect that is both natural and captivating

Design

Fan shape

Criss cross


Natural lash

Material
Korean silk lash

Includes:
1 pair of Lyra Magnetic lash.
1 eyelash carry case.
1 Magnet Eyeliner (Lash + Liner Option only)
[NEW] Introducing Individual Lash Options
We hear you! Now, you can buy our magnetic lashes individually without the liner. Gain more control over your lash experience!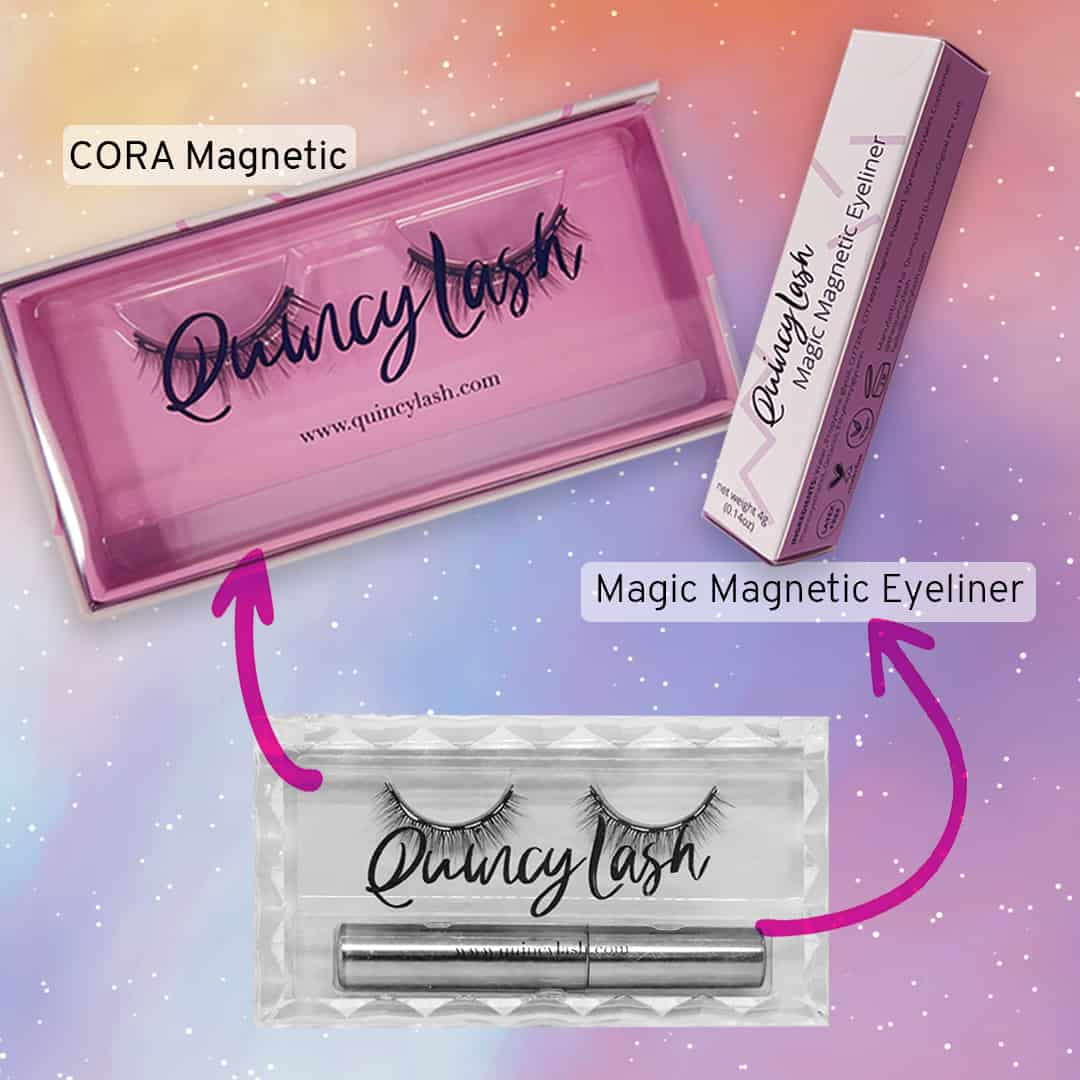 Shake magnetic eyeliner.

Apply eyeliner to lash line.

Wait 60 seconds to dry.

Snap magnetic eyelash to your eyes.
About QuincyLash Magnetic Lash

Our magnetic lashes are custom cut to fit most Asian eyes. They snap-on instead of stick, so they put on easy and quick. For first-time use, put them on in only 2 minutes or less. Subsequent use, much quicker!

Powered by 10 micro magnets, our lashes hold strong all day. They are wind, water and smudge proof. No more icky glue to deal with, no more struggle, no more mess.

They are kinder to your eyes and highly reusable too. Depending on your care, for up to x30 use. Now, beautiful false lashes are so easy and quick!
This product is rated 2.0 of 5.0 stars.
It has received 2 reviews.
Disappointed
I find it too drama for me! Thought Lyra was less drama then my previous purchase of Cora it is still not suitable for me!! I have wasted my 2 purchases! Guess can't exchange although only put on once to try 😔
Hi Mei. Thank you for sharing your feedback with us. We greatly appreciate it.
Lyra is one of the 4 most subtle lashes we have under the Natural Lash category, along with Cora, Demi and Isla, as they have fine lash hair and not much volume in them. We are sad to hear that you don't think Lyra is suitable for you.
To address your feedback on exchange, unfortunately, we do not include exchange/returns of used and opened products due to hygiene reasons. We hope you understand. We will reach out privately to render further assistance.
Brilliant looks wise but quality problem
Love the look of the lashes - great for casual day to day wear without being too OTT.
However, upon very light usage (less than 5 times) magnets on the lashes are already threatening to fall off. On more than one occasion, the inner ends of the lashes popped out and I have had to remove the lashes mid-day. This has never happened with my other lashes from Quincy so I doubt it is an application problem. I wonder if they have switched manufacturers for this new style / new batch of lashes. Too expensive for the current quality.
Hi! Thank you so much for sharing your feedback with us. We are thrilled to know that you loved the look on the lashes.
You have mentioned that upon slight usage, the magnet on the lashes are quite loosening. We would like to thank you for attaching a photo. With this, we were able to verify the issue and we would like to reach out to you privately to further discuss the resolution.
In this case, please watch out for our message on your email.