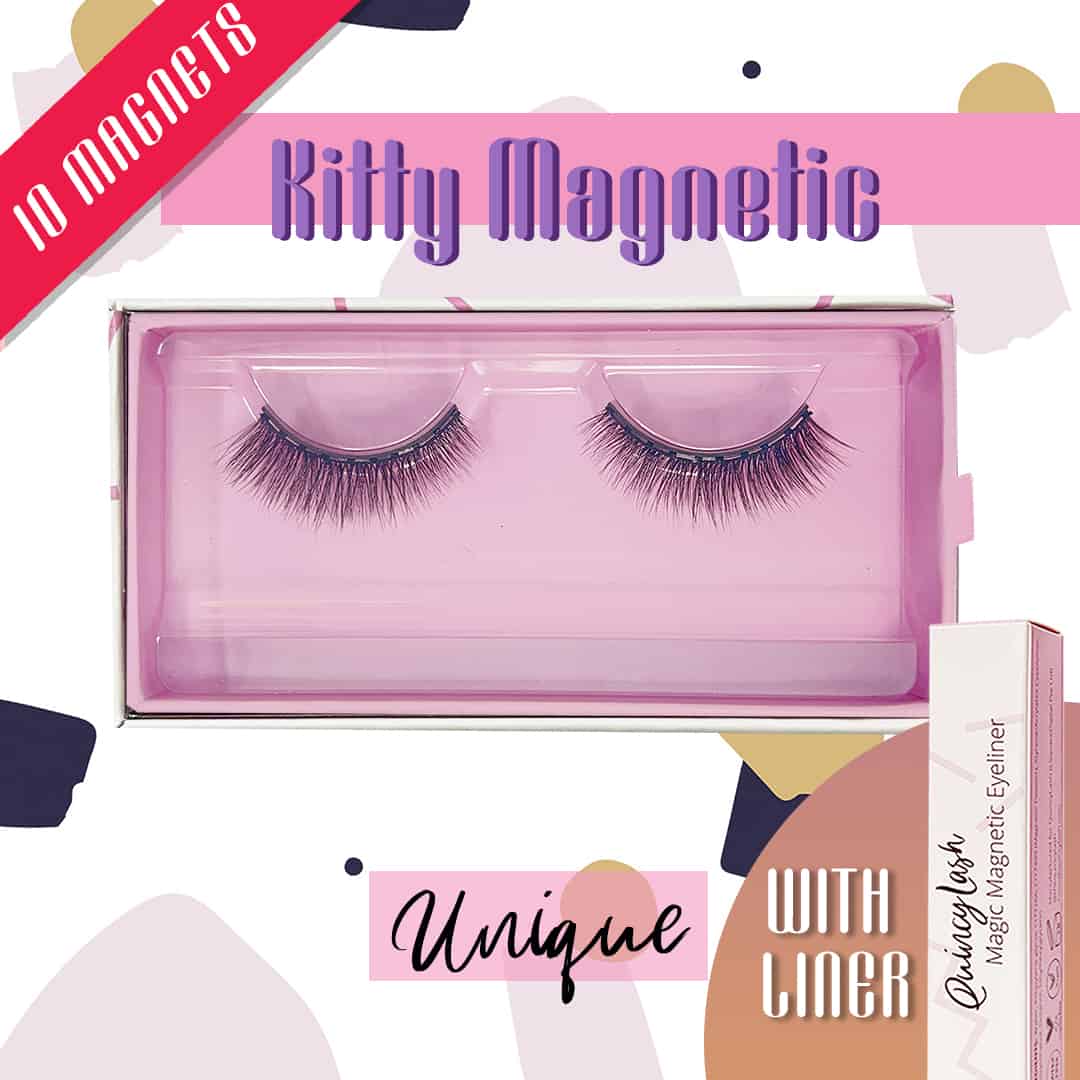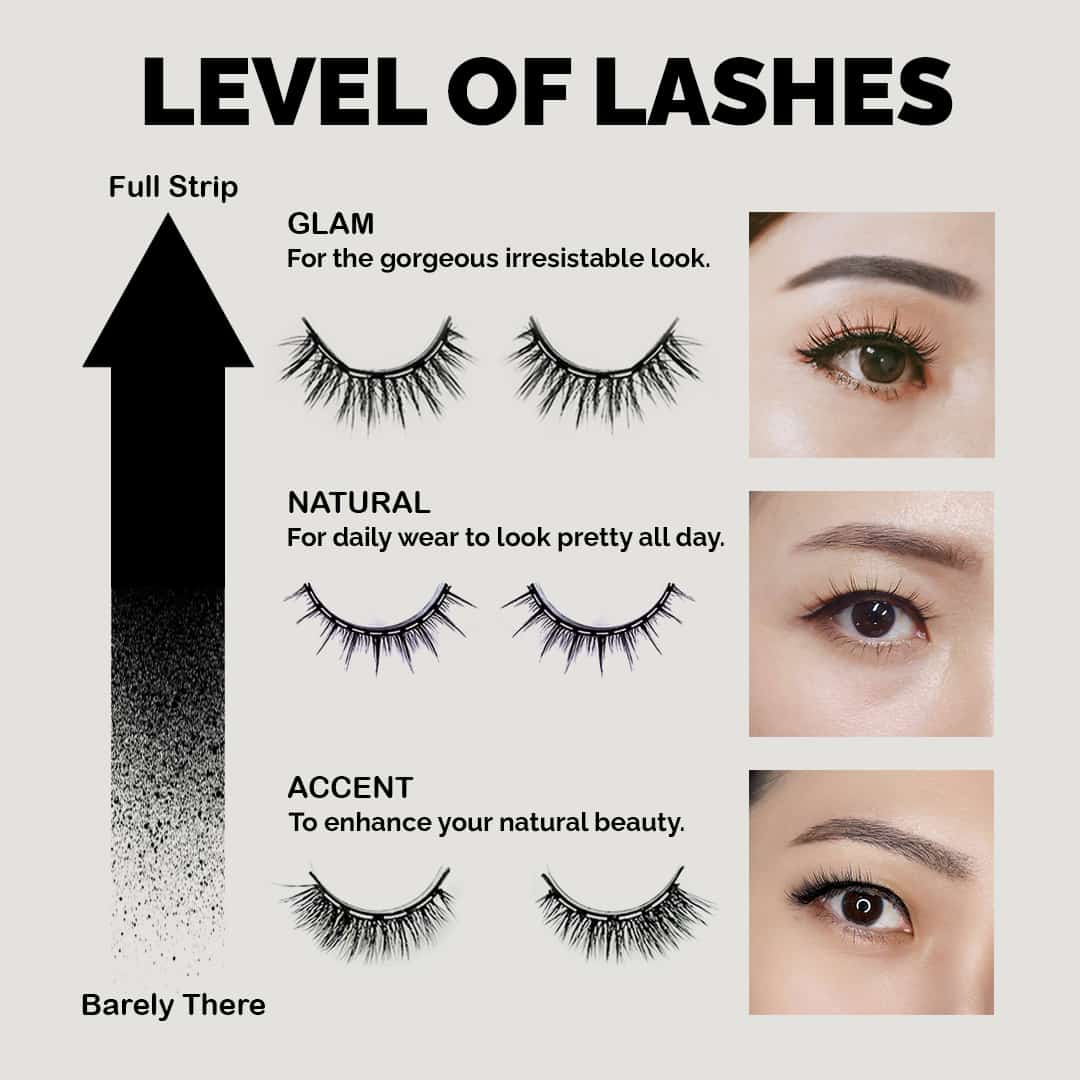 Kitty Magnetic Lash
Extra Volume Rewards
More lashes, more rewards. Unlock extra discounts and exclusive gifts!
14-Day Faulty Lash Cover
Shop with confidence. Got a damaged lash? Reach out to us!
---
Description:
Adore cats and wondering how you can achieve the cute cat eyes look? Now you can with Kitty magnetics.

One ends slightly shorter and then gradually longer towards the outer ends of the eyes. Kitty magnetic makes you look as cute as a kitty cat.


Good For:
Women who like the cute look.
Try a different cat-eye design eyelash.

Details:
Length
6 - 12 mm
Curl

Golden middle of J and C. Straight with curlier flick.

Design

Cat eye

Straight

Glam lash

Material
Korean silk lash

Includes:
1 pair of Kitty Magnetic lash.
1 eyelash carry case.
1 Magnet Eyeliner (Lash + Liner Option only)
[NEW] Introducing Individual Lash Options
We hear you! Now, you can buy our magnetic lashes individually without the liner. Gain more control over your lash experience!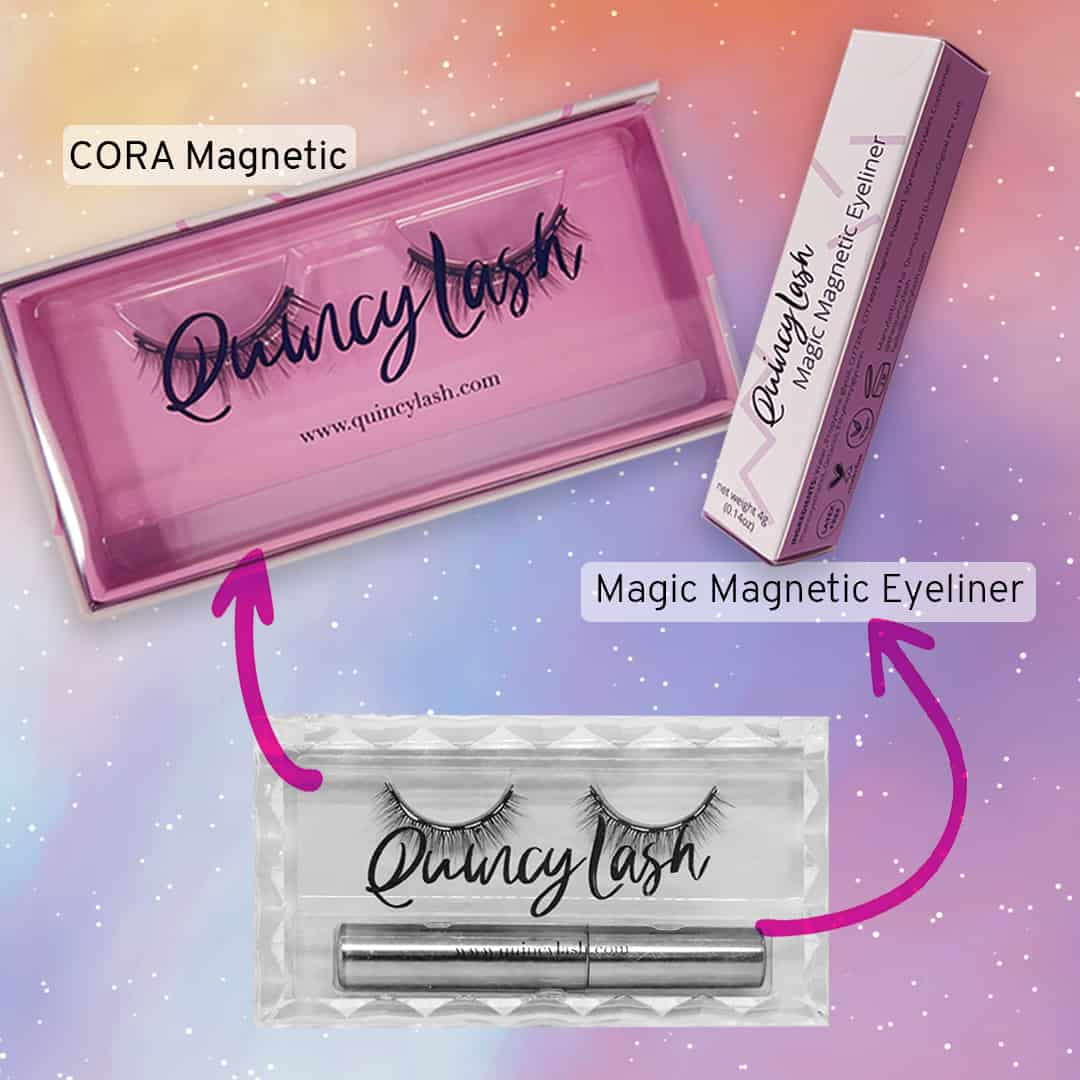 Shake magnetic eyeliner.

Apply eyeliner to lash line.

Wait 60 seconds to dry.

Snap magnetic eyelash to your eyes.
About QuincyLash Magnetic Lash

Our magnetic lashes are custom cut to fit most Asian eyes. They snap-on instead of stick, so they put on easy and quick. For first-time use, put them on in only 2 minutes or less. Subsequent use, much quicker!

Powered by 10 micro magnets, our lashes hold strong all day. They are wind, water and smudge proof. No more icky glue to deal with, no more struggle, no more mess.

They are kinder to your eyes and highly reusable too. Depending on your care, for up to x30 use. Now, beautiful false lashes are so easy and quick!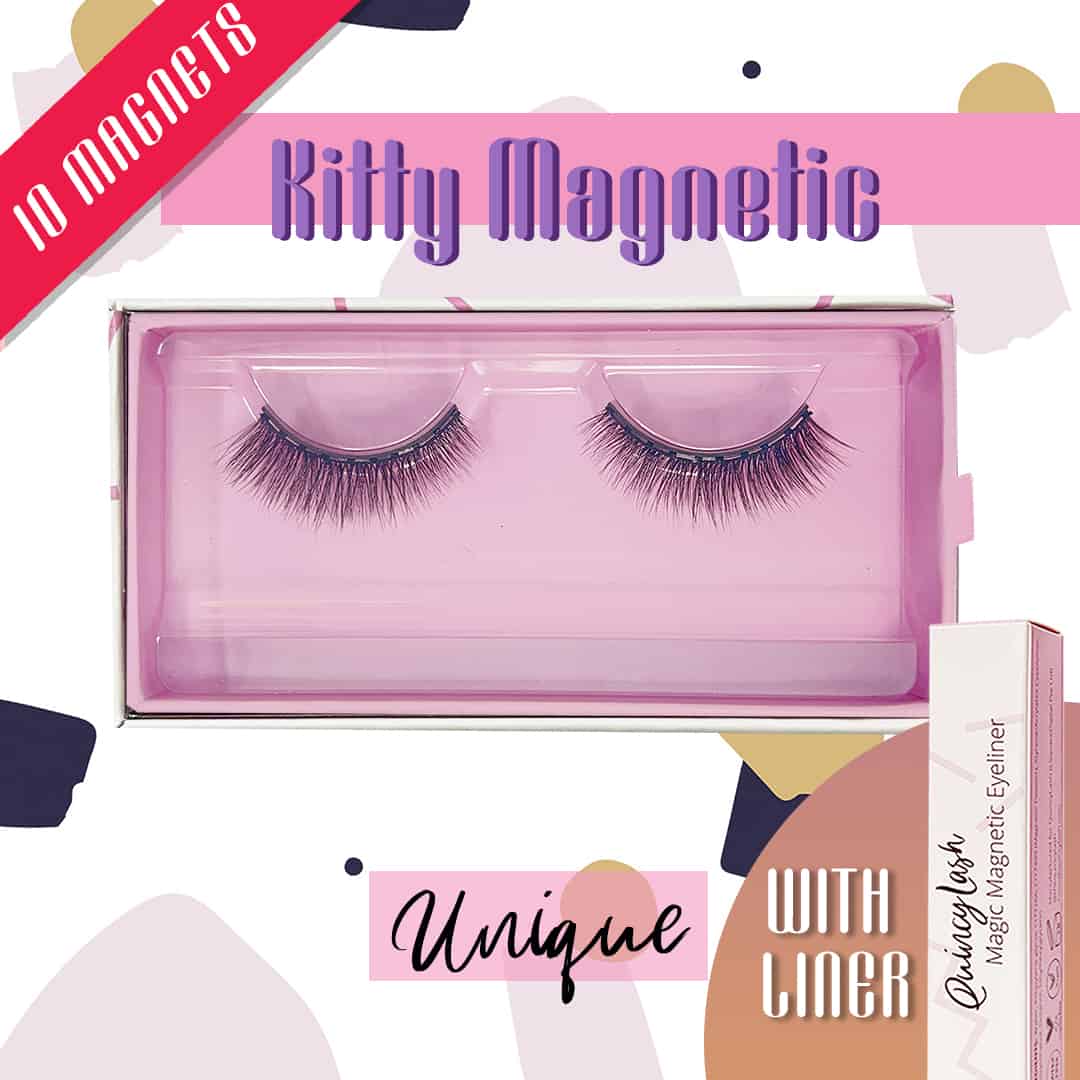 This product is rated 4.7 of 5.0 stars.
It has received 48 reviews.
Sexy design, easy to apply and lasting throughout the day! Wore it for my work out too! This is already my third purchase! Will recommend to my friends!
Hi Jacqueline. Thank you so much for giving us such positive review. We really appreciate it. We are also glad that you loved Kitty lashes. We hope you'd try our other designs. Thank you again and also thank you for recommending us to your peers. ❤️
Kitty lashes for the perfect cat eye look!
Always had eyelash extensions on but on days where I am waiting for appointment, I wished I had some falsies that can stand in. Tried different type of falsies but could never master the art of putting them on until I found quincylash! The liner was easy to apply and the magnets on the lash just clicks on instantly! I definitely made the right choice with this pair!
Hello Sharin, thank you so much for the review and the video! You look so beautiful with Kitty! So glad that you love the lashes! ❤️
Hello Kitty
Yesterday start to try Hello Kitty it was amazing looks natural my friend tot is I do my leshes I say is I bought from quincy. I had another set which is Hana have not try yet. Thank you.
Hello Wendy, thank you so much for the review! Glad that you love the lashes!❤️❤️❤️
Good looking
The Quincy lash is easy to use and give sharp and good looking eye lashes. But the magnetic eyeliner can't stay long on the eye brow. Usually after 6 hours, eyeliner have to reapply in order to hold the magnetic eyelash.
Hello Sally, thank you for the review! We are glad that you like the lashes! For extra hold, you could add another layer of eyeliner after the first one has dried.
And regarding ' have to reapply the eyeliner after 6 hours'. Can I ask if you have oily eyelids after 6 hours? In that case, we suggest wearing an eye primer. This may control the oil and make the lashes stay on longer. Do reach out to us on Whatsapp or email if you need more assistance regarding this.❤️
Glam up easily
2nd pair within a month. Enough said.