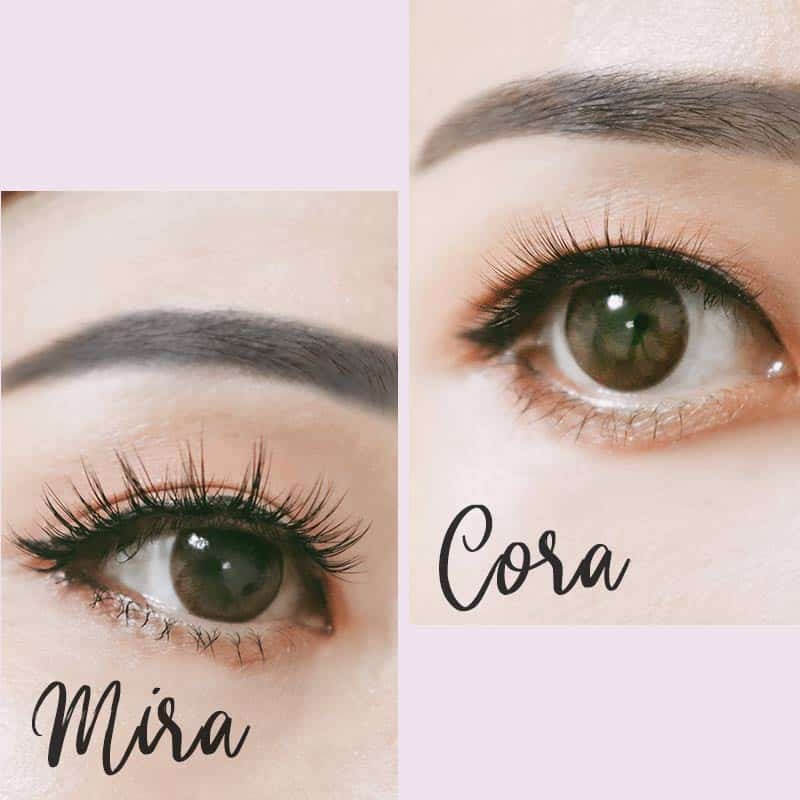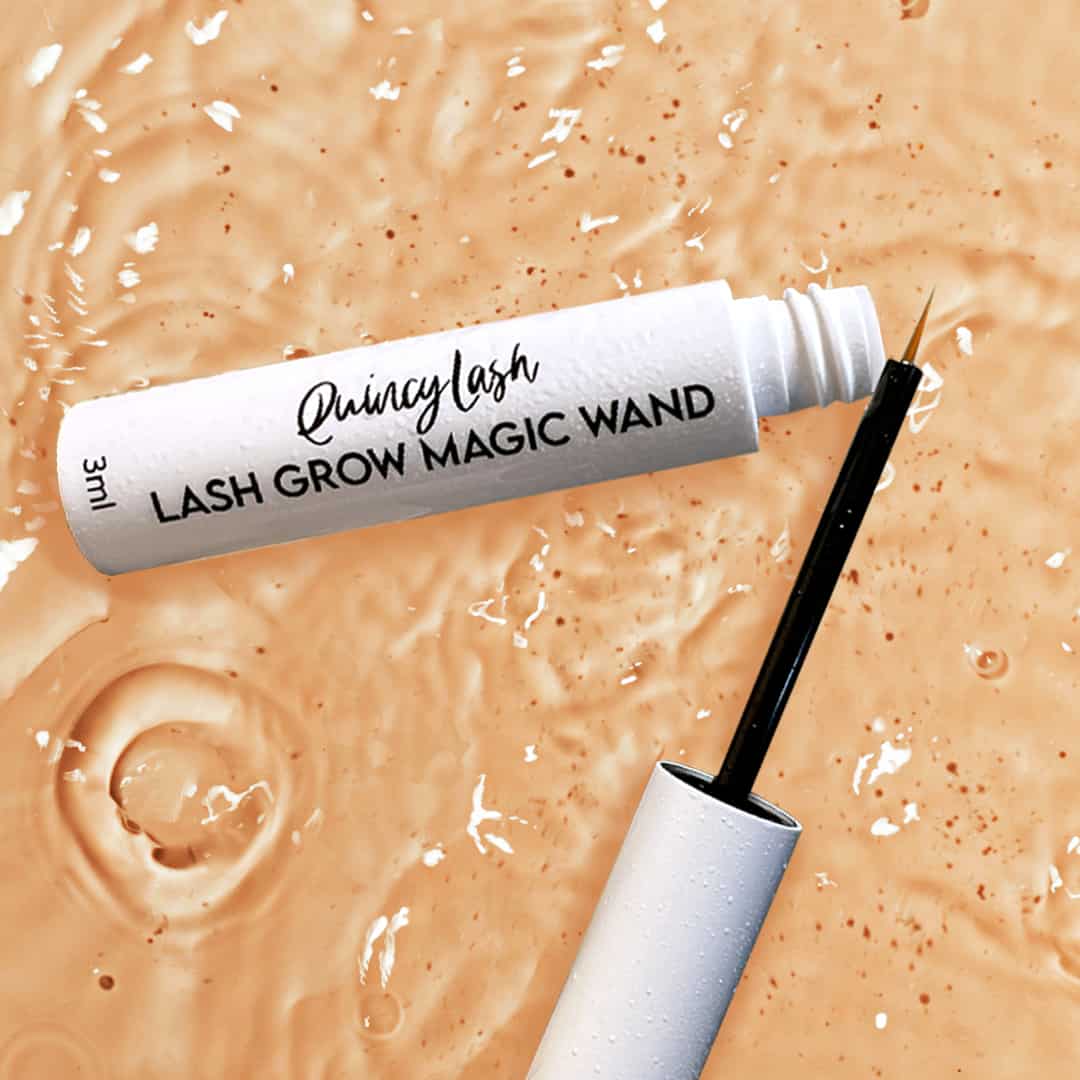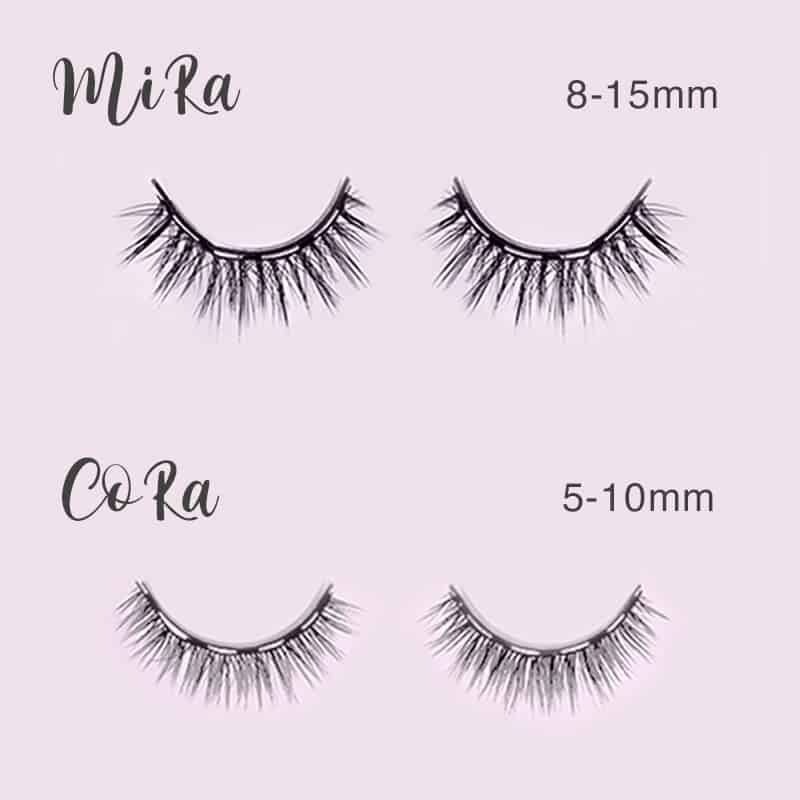 Extension Detox Pack
Extra Lash Kit Pack Savings
Pre-curated bestselling items. Get massive savings with this pack!
14-Day Faulty Lash Cover
Shop with confidence. Got a damaged lash? Reach out to us!
---
Wear Magnetic Lash To Grow Your

REAL

Lash
Finally, give your real lashes a much needed break with this Lash Extension Detox Pack!
By Day - Save time, money and instantly wear beautiful lashes without the hassle.
By Night - Grow your real lash while you sleep with QuincyLash Easy Lash Grow Magic Wand.
Wear beautiful false lashes during the day, and grow your real lash at night.

Sits On Your Lash Line, Not Your Real Lash
Imagine carrying a heavy load on your back for a few weeks - even when you sleep!
Our lashes sit on your lash line, not on individual strands of your real lashes like lash extensions. This means no extra stress on your real lashes, allowing them to rest and grow stronger, longer, and fuller.
And…you can take them off at night too. No more hassle to "maintain" them during showers or in bed.

False Lashes By day, Real Lash Growth By Night
Wear easy magnetic lash during the day and grow your real lash while you sleep.
By day, instantly wear beautiful false lashes in 2 mins or less. Our lashes are fitted and cut for Asian eyes with 10 magnets on each lash. They are reusable for 30x all day use, wind, water and smudge proof. You can even swap new designs every day too!
By night, apply our Easy Lash Grow Magic Wand to grow your real lash while you sleep. It's a potent blend of Multi Peptide + Natural Plant Extract so you only need to apply just once every night instead of multiple times throughout the day. Get visible results in just 4 to 6 weeks with full improvements in 3 months.

Two Popular Stars In This Pack
Get our two most popular lashes from our natural and glam series, enough to last you for a whole month and more.
Cora is our subtle magnetic lash. Good for everyday wear, it enhances your real lash to make you look extra pretty during the day.
Mira is for women who seek the dolly ultra-feminine look. One layer volumises and another layer lengthens, making your eyes look bigger.
Swap them whenever you want. Take them off when you need a rest. Discover true freedom to change lash designs anytime.

Grow Your Real Lash While You Sleep
The QuincyLash Easy Lash Grow Magic Wand contains 15% active lash growth ingredients in every bottle.
That…is a lot of active ingredients!
It's a powerful blend of Multi Peptide + Natural Plant Extract, to protect, strengthen, moisturise, volumise, lengthen, lift and curl your REAL lash…all while you sleep!
Design to be easily applied like our lashes. Apply it just once every night instead of multiple times throughout the day.
Infused with vegan-friendly, natural plant ingredients too; providing nourishing and hydrating capabilities to the serum for additional hair growth and protection.
Use QuincyLash Easy Lash Grow Magic Wand before bed and feels its nourishing magic towards longer, stronger and fuller real lashes.

A Perfect Combination To Magnetic Lash
Imagine…luscious, long lashes all day, with the promise of even longer real lashes in the future.
Get the best of both worlds with this!
Wear beautiful magnetic lashes during the day while growing your real lashes at night.

Each Extension Detox Pack Includes:

1 pair of Cora Magnetic lash (U.P S$17.00)
1 pair of Mira Magnetic lash (U.P S$17.00)
2 bottle of Magic Magnetic Eyeliner (U.P S$58.00)
1 bottle Lash Grow Magic Wand (U.P S$47.00) 
1 Pretty Holographic Makeup Bag (U.P S$22.00)
How To Apply Magnetic Lash?

Shake magnetic eyeliner.

Apply eyeliner to lash line.

Wait 60 seconds to dry.

Snap magnetic eyelash to your eyes.
How To Apply Lash Grow Magic Wand?

The eye should be completely clean of any makeup.

Apply every night directly to the base of your upper eyelashes with the slim-tipped applicator brush.

Additional application will not increase the growth of the eyelashes.

Noticeable results within 4-6 weeks with full improvement in 3 months.

Each bottle can last for 2-3 months.
About QuincyLash Magnetic Lash

Our magnetic lashes are custom cut to fit most Asian eyes. They snap-on instead of stick, so they put on easy and quick. For first-time use, put them on in only 2 minutes or less. Subsequent use, much quicker!

Powered by 10 micro magnets, our lashes hold strong all day. They are wind, water and smudge proof. No more icky glue to deal with, no more struggle, no more mess.

They are kinder to your eyes and highly reusable too. Depending on your care, for up to x30 use. Now, beautiful false lashes are so easy and quick!
This product is rated 4.3 of 5.0 stars.
It has received 3 reviews.
Fantastic replacement for eyelash extensions
This is the Best way to rest your eyelashes without having to sacrifice your looks.
I have been looking for alternatives as the eyelash extensions took a toll on my short and now almost none to existence eyelashes. Tried many other brands but none is as good as this.
It is easy to use and it's long lasting as well. Love it 💖
Just as stated. Easy to apply am pleasantly surprised.
I was worried because I'm picky about my eyeliner but this was actually like normal eyeliner and glided smoothly. Not sure if I would completely give up extensions. But for now, this is a good alternative. Easy to apply and remove. Save me time and money too. 😊
Nice but too thick
its very easy to apply, im a newbie when it comes to falsies but it took me less than 10 minutes to pop both sides in, but i would prefer if the base is a little thinner, but perhaps they made it that way to hold 10 magnets. my eyes are small, to begin with, so with the falsies, my eyes somehow look even smaller n dead due to the thick "eyeliner" effect.
Hello Theresa, thank you for the review! I understand what you mean. Actually, our lash band is only 1 to 1.5mm thick...In this case, we suggest you may want to take a look at our natural lash collection, we have something shorter and more natural than Cora and Mira. With shorter and lesser lashes, it may fit your eye shape better and look more natural too. ❤️
You also mention that the lashes make your eyes look smaller. Most of the time, it is the lashes and the surrounding eyeshadow that gives the complete eye look. We recommend you check out some of our eye makeup tutorials on our blog posts for some tricks on how to make your eyes look brighter and bigger. :)