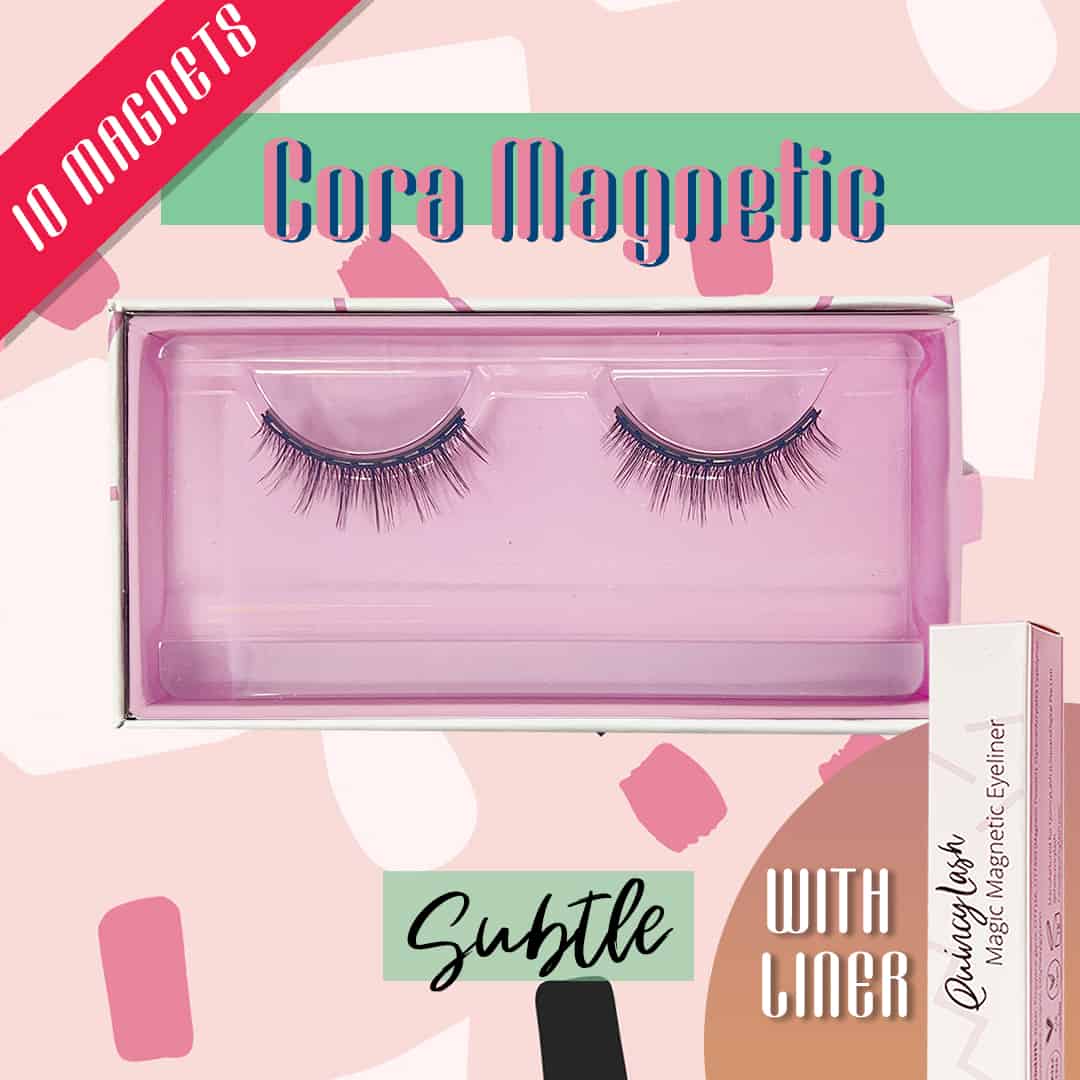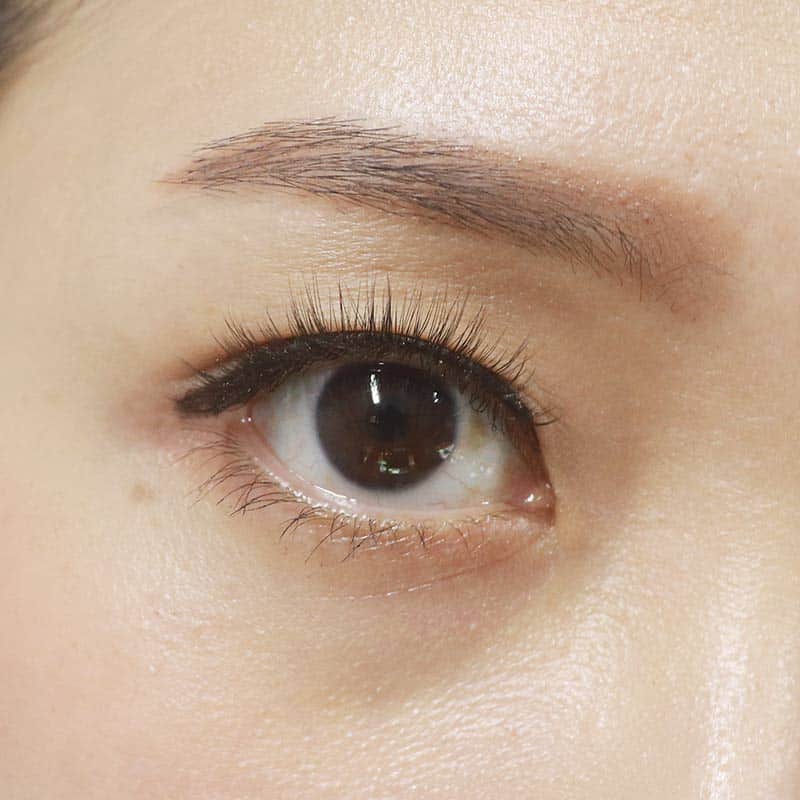 Cora Magnetic Lash
Extra Volume Rewards
More lashes, more rewards. Unlock extra discounts and exclusive gifts!
14-Day Faulty Lash Cover
Shop with confidence. Got a damaged lash? Reach out to us!
---
Description:
For women who wants something more subtle. Cora Magnetics is for you.

Subtle but not unnoticeable, it enhances your real lashes. Something you can wear everyday without much makeup.

Look adorable and cute all day.


Good For:
Women who wear glasses.
Every day wears to enhance your real lashes.

Details:
Length
6 - 10 mm
Curl

Newest curl, L with 90 degree lift, creating the "Sunflower" look.

Design

Fan shape

Short long mix

Natural lash

Material
Korean silk lash

Includes:
1 pair of Cora Magnetic lash.
1 eyelash carry case.
1 Magnet Eyeliner (Lash + Liner Option only)
[NEW] Introducing Individual Lash Options
We hear you! Now, you can buy our magnetic lashes individually without the liner. Gain more control over your lash experience!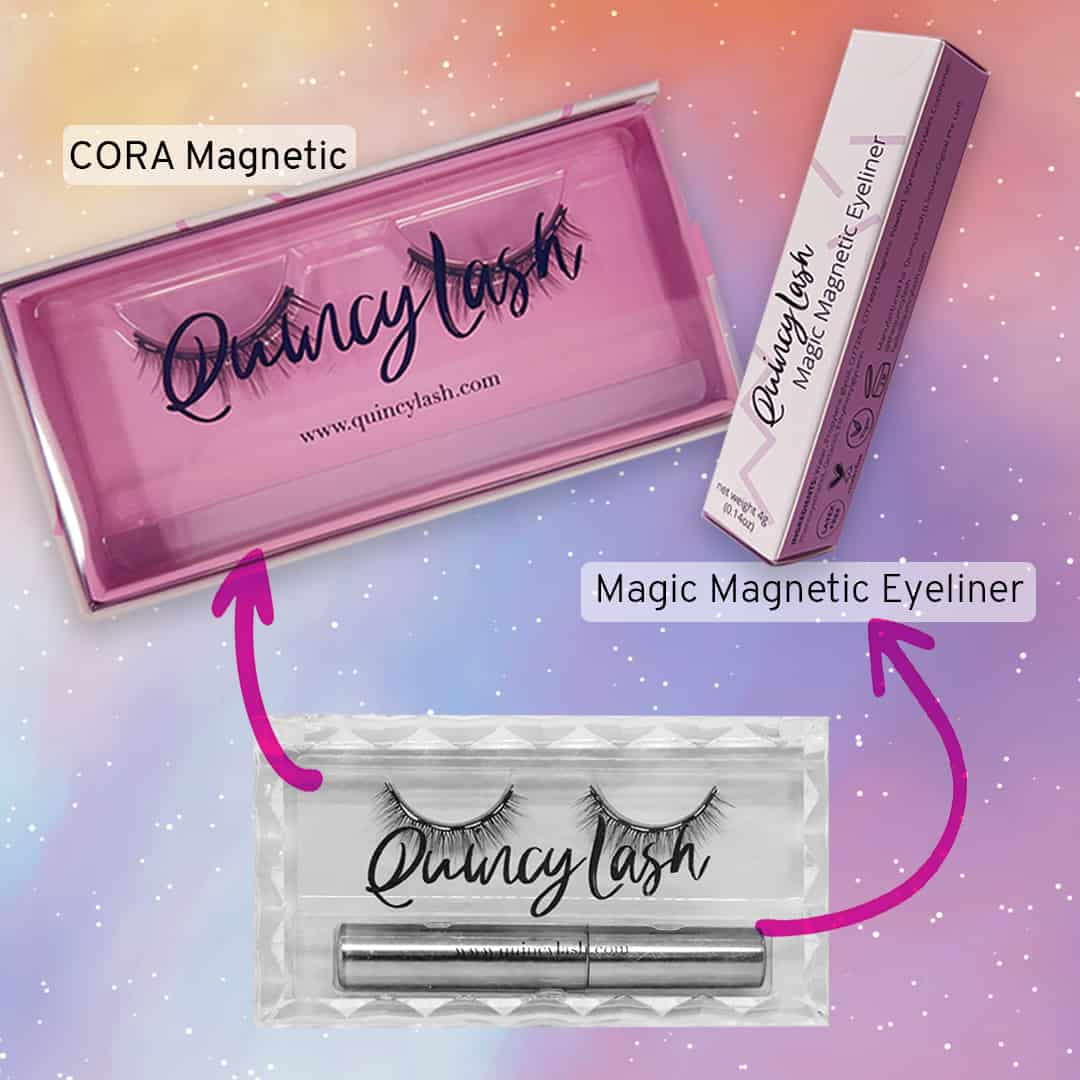 Shake magnetic eyeliner.

Apply eyeliner to lash line.

Wait 60 seconds to dry.

Snap magnetic eyelash to your eyes.
About QuincyLash Magnetic Lash

Our magnetic lashes are custom cut to fit most Asian eyes. They snap-on instead of stick, so they put on easy and quick. For first-time use, put them on in only 2 minutes or less. Subsequent use, much quicker!

Powered by 10 micro magnets, our lashes hold strong all day. They are wind, water and smudge proof. No more icky glue to deal with, no more struggle, no more mess.

They are kinder to your eyes and highly reusable too. Depending on your care, for up to x30 use. Now, beautiful false lashes are so easy and quick!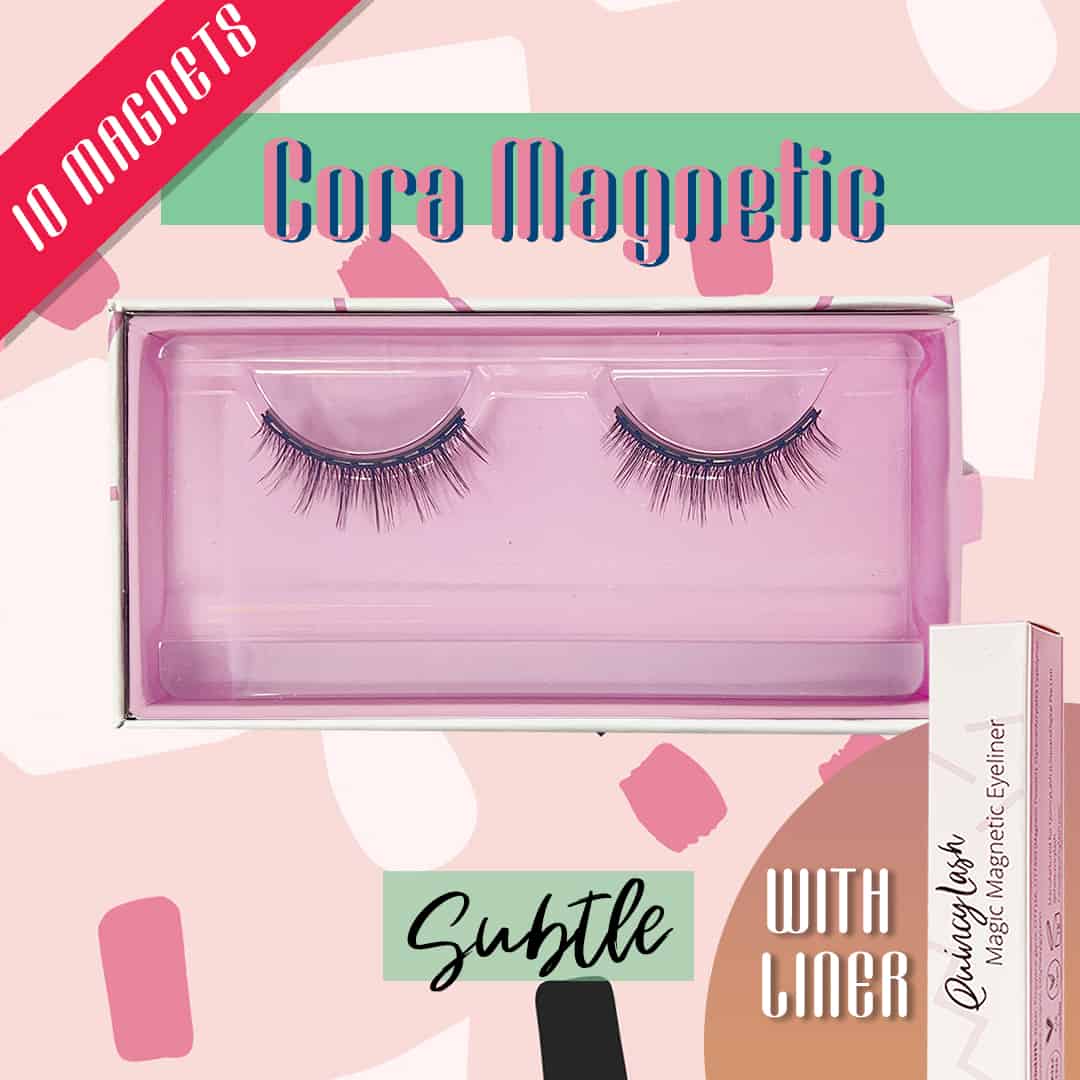 This product is rated 4.7 of 5.0 stars.
It has received 131 reviews.
Larger eyes, Longer Lashes
I have tried many false lashes, nothing beats Quincy Lash! It is so easy to apply and put on. I love how many eyes look with the pretty lashes. Bought my second to fourth pair to try. Honestly, Hannah vs Cora vs Mirah doesn't seem to have any difference to me. I love Cora, but which is my first pair. And my eyes are smaller so the tutorial on how to trim the length is great!
Hello Claire, thank you so much for giving us a feedback! We are glad that you're happy with our product! ❤️❤️❤️
Good
Feels a bit heavy. If you do the application process correctly it will stay whole day.
Hello Vera Rumondor, thank you for taking the time to leave us a review! It's possible that you might feel uncomfortable with the weight, especially if this is your first time wearing false lashes! Thank you for loving our lashes! ❤️
Hello Bebe Sancebuche, thank you so much for the review! ❤️
Hello Celina, thank you for the review! Glad that you love the lashes! You look so beautiful! ❤️❤️❤️
love it so much
ver happy for found this one
Hello lilian, thank you for the review! Glad that you love the lashes!❤️